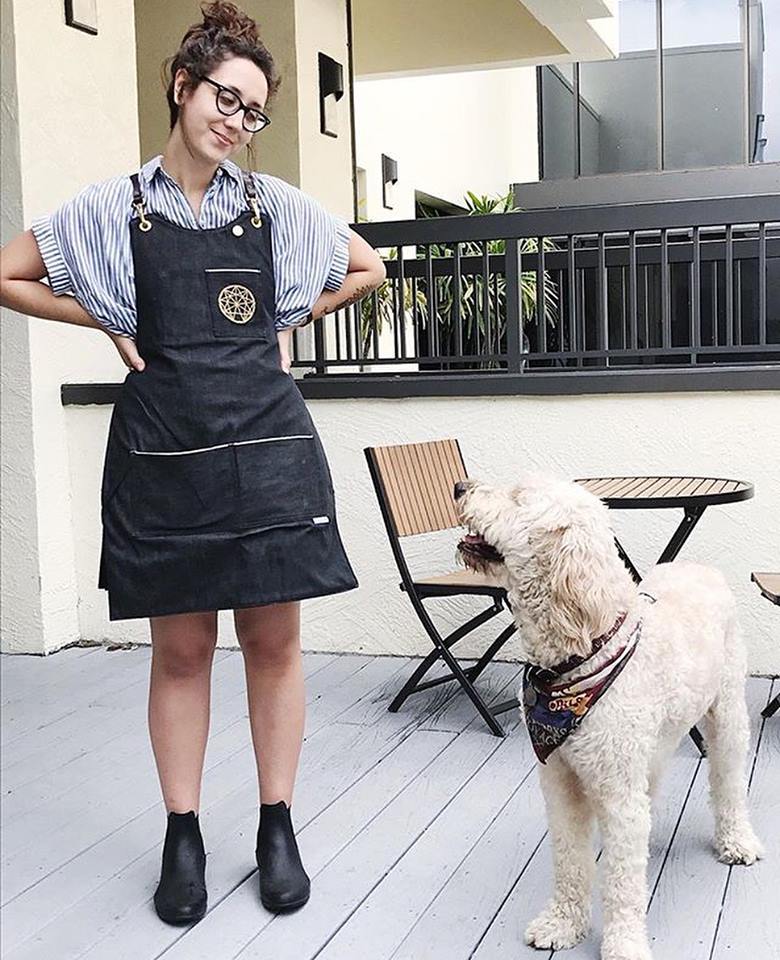 You know the saying, 'Our house is a home,' well we feel that way about the staff at Concord Coffee LKLD - 'our staff are our family!' The folks working to offer you the best cup of coffee possible are our family and we are grateful for their hard work and dedication. 
To help you get to know 'our family' better, we are highlighting members of our staff through barista profiles.
First up is our Senior House Manager, Amélie! The woman behind it all!!!
Amélie is from Detroit, MI and moved down to Florida two years ago with her husband and their goldendoodle. She's worked in coffee for 10 years now, 4 of those years being professionally. Amélie loves working in coffee because "I feel like I always have something to learn. There will never be a point that I reach and I feel totally qualified to do the work that I do. Whether it's in regards to green coffee, roasting coffee, brewing technique, hospitality, how we can improve our humanitarian efforts, how to be a better leader, etc. I will always have room for improvement. While that can be so daunting, it's also so encouraging." 
••••
Some fun facts about Amélie: 1) She loves to travel, camp and spend time with her husband— they've spent a big chunk of their journey together in his home country of South Africa. 2) If you bring your dog to the shop, there's a 99.9% chance she'll make her way outside to pet them – but no matter how much she'll love them, she'll never love them as much as her goldendoodle, Flynn. 3) If you ever need a place to eat dinner, you're always welcome in her home. "There's a good chance that you'll get sat on by a goldendoodle, we'll drink wine, watch Family Feud and play Star Wars monopoly." 
••••
In April month Concord Coffee LKLD served up Amélie's signature drink, "Guynn's Strawberry." Here's a little breakdown: Nitro cold brew shaken with a sour strawberry sauce topped off with effervescent ginger beer and a sprig of mint, all over ice.