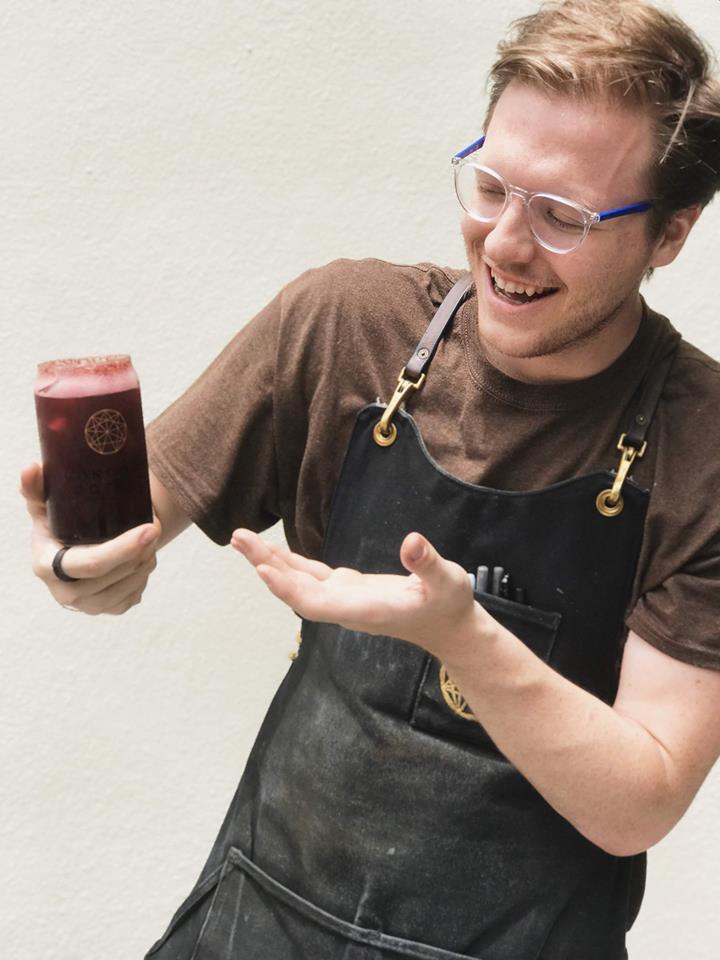 A new-comer to the Concord 'family' -  Alexander has been working in coffee for 10 months now.
Always smiling, he says in addition to "making bomb drinks for people all day," what he loves most about coffee is building relationships with people that come to the shop regularly, as well as being a catalyst of conversation and friendship. "What I get to do is keep people awake all day, as well as bring people closer together, and I find much fulfillment in it!"
••••
Some fun facts about Alexander: 1) He loves photography (and is pretty dang good at it, too!). 2) He's a part of the CT Crunch Gang (he loves Cinnamon Toast Crunch). 3) He is secretly a closet fan of the movie Tangled.

••••
Alexander's specialty drink was a tart, fizzy and sweet favorite known as the "Blue & Tonic," made with a blueberry sauce (specially made by Honeycomb Bread Bakers), espresso and tonic over ice.